Here's an oldie but goodie: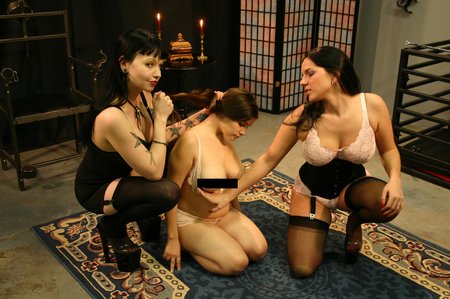 This is from two years ago when Miss Maya Sintress came to visit 🙂 We had a lot of fun, as you can tell!
Hopefully she will be visiting us again this summer, she is an excellent sadist and while wonderful to be around, I wouldn't want to be on her bad side! She is so sexy with her long legs and sky high platforms…mmm
Sorry about the censor bar, Miss Snow said no smut on the blog!