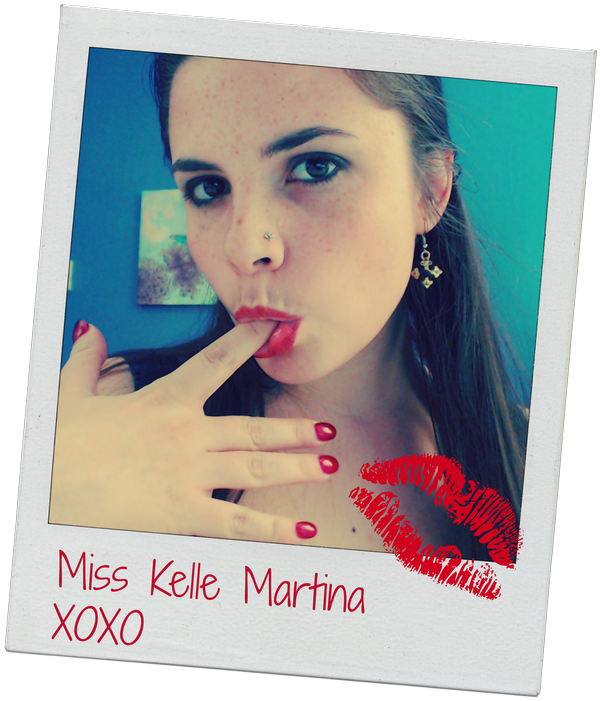 My name is Kelle (pronounced "kel" not "kelly") Martina, and I am a switch who loves to indulge my kinky side with mischievious enthusiasm. Don't let my sweet appearance fool you, I can bring a man to his knees with a few well-placed words.
Statistics

Age
27
Height
4'11"
Hair
Dark Brown, Long
Weight
122lbs
Eyes
Brown
Bust
34DD
Complexion
Light with Freckles
Physique:
Petite
Orientation:
Bisexual
Shoe Size:
6
a
About Me:
I'm Kelle Martina, a bisexual, open-minded professional switch that will inspire your darker fantasies and passions. Since I was young, I have been interested in human sexuality, fetishism, and BDSM. Ever since I got my hands on my first kinky books, I knew I was ready to pursue a lifestyle in Dominance and submission. I have been a part of Wicked Eden ever since. Now, I craft fantasies, indulge imaginations and push limits in my sensual and playful sessions.
I was blessed with a fantastic hourglass figure and lovely proportions: My natural DD cup and tight tushy have a way of making quite the impression. I'm petite, standing 4' 11" in my size 6 bare feet. I pride myself on my cute feet, plump soles and polished toes. I maintain them with regular pedicures to keep my feet and legs soft and smooth. I have long hair and chocolate brown eyes, framed by an adorable sprinkle of freckles. Having confidence in my own beauty allows me to use tease and seduction expertly. My body is my favorite tool.
I graduated college in 2015, completing my BS in fashion design and product development, but that is only one of many interests. I'm a student of green architecture, a seamstress, medievalist, cosplayer, crafter, and bibliophile. I'm also a fetish video producer which means I write, edit, film, and publish all my own high-quality fetish videos. I love doing custom videos, since it means getting to more about your fetish and exploiting it to the fullest! I'm a talented video model, and I am skilled at creating a deep connection – even through the medium of digital film!
As a Dominant, you'll find me confident, well-spoken and highly adaptive. I adore pinning up my prey in all forms of bondage, restraint, and predicaments. I'm an avid roleplayer–The more creative the better! I enjoy roles such as the nurturing Mommy, conniving cheerleader, or seductive secretary. I have a wicked smile and I always enjoy coaxing out your inner submissive. After all, it's all about me! I'll have you wrapped around my finger with a well-placed whisper, as I never need to raise my voice to get my way.
As a submissive, I enjoy thoroughly pleasing my Dominant. I love enacting domestic scenes and slave training scenarios. If you can tie me up tight in lots of rope, I'll be in heaven! I'm flexible, expressive, and sensitive to all sorts of sensations and predicaments. Challenging bondage and role play scenarios are some of my favorite scenes. I'm an excellent house-girl, hypno-slave, naughty house-wife, bratty babysitter, or submissive secretary! As more of a submissive than a masochist, I need a firm, building warm-up for corporal activities to better endure my punishment.
For those who are unable to see me in-person, I offer sessions and playtime via phone and webcam. I have a large wardrobe of sexy clothing and costumes, ready to tease and thrill. I enjoy many forms of psychodrama, exploring new fetishes, and crafting a scene that you'll never forget.