Email me to request: Kelle (at) KelleMartina (dot) com
You may purchase any of my personally worn items for worship. This includes panties, socks, stockings, shoes, or any other clothing item. All scented intimates (e.g. panties, socks, pantyhose) are mailed in a vacuum sealed zip top bag right after wear for maximum freshness. All packages are shipped discreetly via USPS or FedEx. To order, contact me via email at kelle@kellemartina.com.
Panties – $80 for 2 days of continuous wear. Thongs, bikinis, full-backs, and boyshorts available in a variety of materials and colors.
Stockings/Pantyhose – $80 for generic brands, $100 for specialty (15 Denier, RHT, Wolford, etc.) for 5 days of wear.
Socks – $80 for 5 days of continuous wear in boots or sneakers.
Shoes – $50 (flip flops or flats) or $100 (heels or tennis shoes) or $150 (boots) for very well-worn footwear.
Payment: Once items are selected, I can provide an invoice to handle the tribute, which you can handle securely and discreetly using your credit card or bank transfer. "Seravox, Inc." will show up on your statement.
Shipping Information (required)
Name:
Address:
City, State, Country:
Business or Residence?
Phone:
Email:
Satin Full Back Panty (random color) | $80 + S&H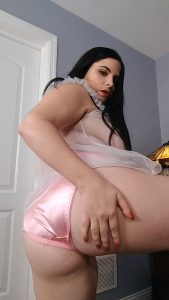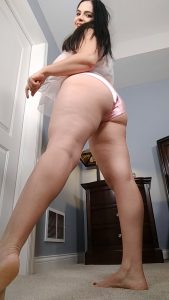 Black Cotton Thong | $80 + S&H

Cotton Ankle Socks (various colors) | $80 + S&H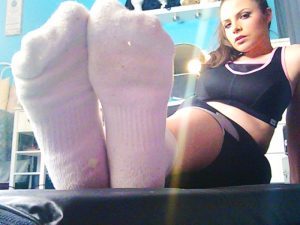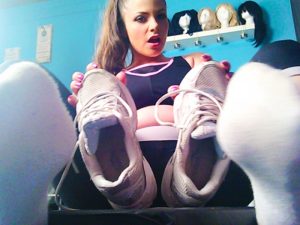 Black Thigh High Stockings | $80 + S&H