Chastity Training
Suffers of chronic issues with masturbation tend to come to me for a solution. Or perhaps, you just long for a beautiful woman like me to take complete control over you. My favorite way for taking complete control, physically and mentally is by putting my willing victim in a chastity device.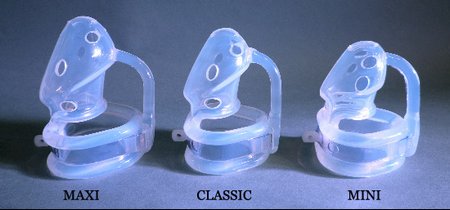 These chastity devices are from Birdlocked(click the pic for a link), and they make completely silicone chasity cages. I have personally played with them and find them a joy for long-term wear.
My favorite thing about locking up a victim is the teasing part. Where I get to tease the hell out of you and there is nothing you can do about it. You will be so worked up that even the slightest glimpse of the tops of my stockings will work you into a frenzy. You will be so willing to serve and please me just so you can get time out of your little cage. Unless you're one of those delightful boys who begs me for more time in the cage. I love it all!
And this is what one my videos this week is about. Check out "Chastity Slave Instruction" for a little peek at what you life might be like after the cage is locked on.