You either love it, or can't stand the thought. It's called CBT. Cock and Ball Torture.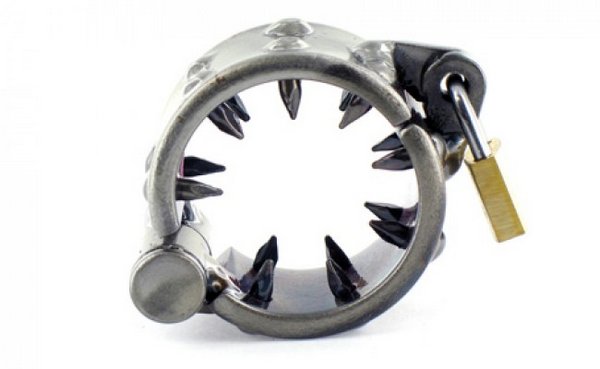 Of course, it's whatever is torturous to you, which might not necessarily be an intense sensation. It's whatever gets that intense reaction – that's what I love! This might be a way of giving away my secrets, or maybe just whetting your appetite!
1. Playing the "how-many-clothespins-can-I-fit-on-your-scrotum" game!
2. How many can I smack off your ballsack with this riding crop?
3. Lots of tight, tight ropework. With small diameter cord.
4. A humbler.
5. My feet. My toes. My heels. My stockings.
6. My sharp little fingernails + your tied up balls.
7. Rubber bands anyone?
8. Weights. How much can you take?
9. I have a few canes, small ones. They are designed just for cock and ball abuse!
10. Hot wax dripping onto every crevice.
11. Electric torture!
12. A Fleshlight! Pleasurable torture.
13. Good old fashioned ball busting!
14. Needles.
15. A chasity device. I have some with spikes inside. No erection for you!
16. A bristled hairbrush
17. Tiny little floggers!
18. Chopsticks + Rubber bands. You might even have that at home now!
19. Binder clips. Ouch!
20. Ball stretchers!
I filled up that list quick! I am sure I could think of more, but I want to leave something to the imagination! Don't know what one of those devices are? Google it. Turn off your "Safe Search". Ha ha.
Keep Playing,
Miss Kelle
XOXO