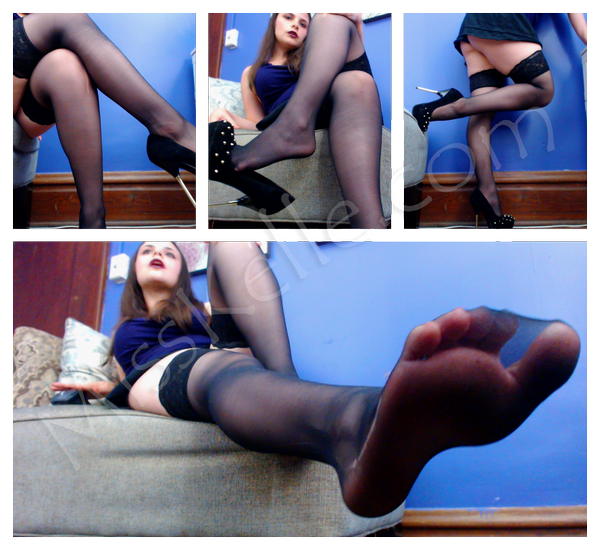 I never wear ratty stockings, and if they even get one little pinhole, I know it will turn into a ladder in no time. These stockings got a tiny ladder in them, and now they are available for you to wear yourself, sniff, smell, rub on…whatever you like to do with them.
They are black sheer stockings with a silicone grip to keep them on your thighs, and a sexy lace top. This is one of my favorite kind of stockings to wear, so I go through a lot of them. Have a specific kind of hosiery you'd prefer instead? Email to see if I have that particular kind. I just might!
Already packaged in a "keep-fresh" baggie and ready to go home with a lucky boy!
Stockings Size: Small
Price: $40 – Includes shipping within US
Email me at kelle @ kellemartina.com to order!
~Miss Kelle