I will be unavailable for sessions from July29 -August 14th. I am going on an annual camping trip to The Pennsic War. Miss Snow also attends, and she will be joining me later on in the trip.
Pennsic War is best described as medieval camping with 15,000 of your closest friends. I do medieval and renaissance historical recreation in my spare time, and this event is something I look forward to every year. One of my boys has been helping to make it one of the best years yet with his gifts.
-A yurt(a mongolian wood framed tent, very sturdy)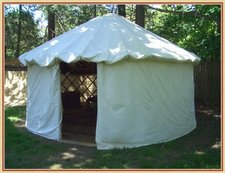 -Some lovely lanterns to create a sultry palace of decadence
-Copious amounts of delicious wine and other drinks, to ensure me and my new friends will be having a wonderful holiday
-And he also generously allowed me to borrow his fantastic camera to take some candid shots of my trip! So I will have lots of pictures to share on my return.
Don't get too lonely without me 😉