This was always my favorite scene in Aladdin: Jasmine Kisses Jafar.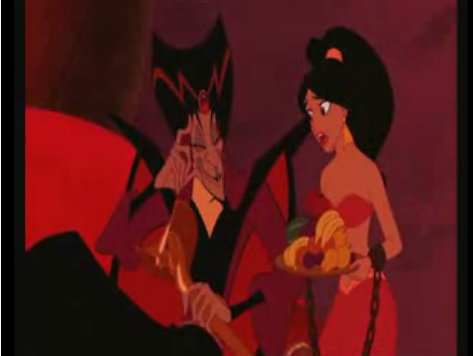 Therefore I've always liked the sexy red outfit and I intend to replicate it for Marcon 2009 this year.
I doubt I'll ever have a 20 inch waist like hers, but I'll be upping my ab workout over this month. 😉
YES, pictures will follow after the event.