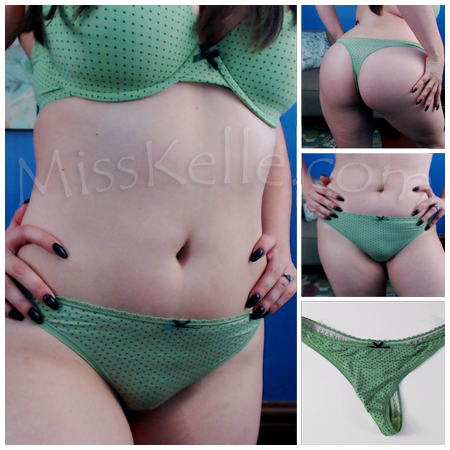 It's time to retire these green cotton panties to "greener" pastures. I don't like wearing ratty underwear and a bit of the lace has worn apart. Good for you, they are very well worn cotton panties. There is well over 3 days of wear in these babies. The bra will be homeless after these get sold, so I suggest grabbing them also! If you are of the sissy persuasion you might fit in them. 😉
Already packaged in a "keep-fresh" baggie and ready to go home with a lucky boy!
Panties Size: Small
Price: $120 – Includes shipping within US
Want the matching bra too? + $30
Bra Size: 34DD
Email me at kelle @ kellemartina.com to order!
~Miss Kelle