What a busy day of shooting!
I spend all day between Miss Noel's legs…kind of 😉
You'll just have to wait till the videos come out.
Pantyhose fetish, schoolgirl's who can't focus on homework, facesitting, playing with titties, and good lesbian fun. I think covered it all… but I still have more ideas!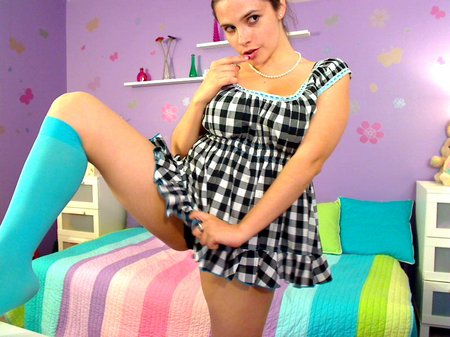 P.S. Don't I look cute tonight?